RWJ Blog — oregon sunstones
Posted by Resa Wilkinson on
Where does the time go, we ask. Busy schedules, family time, events and just LIFE! I too have been busy with moving, learning new jewelry techniques and constantly striving for better.  While the wheel of time is spinning, I hope to add more new pieces to the shop. With a passion for gorgeous fine, one of a kind gemstones in various sizes ( yes, I like BIG stones ), this is getting to be more fun than ever! I also am a Rapnet member, which provides me with access to basically any diamond in the world. With this fantastic combination,...
Tags:

blog, Christmas jewelry, custom jewelry, designs by resa, diamondrings, engagement, fair trade gemstones, fall jewelry fashion, fine jewelry fashion, free shipping, holiday jewelry blog, holiday jewelry sale, jewelry, jewelry blog, jewelry sale, jewelryblog, jewelrygifts, made in usa, oregon sunstones, resa sanchez-navarro, resa wilkinson, resa wilkinson blog, resa wilkinson jewelry, resa wilkinson jewelry blog, resa wilkinson news, resa's blog, resaartdesign, resawilkinson, Thanksgiving, wedding blog, weddingrings
Posted by Resa Wilkinson on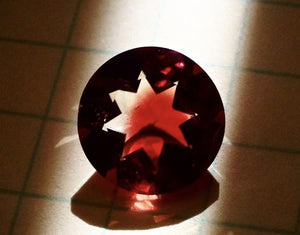 Sometimes you come across a stone that stands out above the rest....with magical color and star filled sparkles. This happened when walking past the Oregon Sunstone booth at a convention. Red beams called to me from my left shoulder as I stopped abruptly in my quick pace. What appeared to be solid red, was instead, this seductive bi-color natural Sunstone. From the top it is vivid red with flecks of orange, yet from the sides, soft champagne tones with a drop of wine. Moving it from side to side, I knew this stone was very special and therefore, I left...