Posted by Resa Wilkinson on
Where does the time go, we ask. Busy schedules, family time, events and just LIFE! I too have been busy with moving, learning new jewelry techniques and constantly striving for better.  While the wheel of time is spinning, I hope to add more new pieces to the shop. With a passion for gorgeous fine, one of a kind gemstones in various sizes ( yes, I like BIG stones ), this is getting to be more fun than ever! I also am a Rapnet member, which provides me with access to basically any diamond in the world. With this fantastic combination,...
Tags:

blog, Christmas jewelry, custom jewelry, designs by resa, diamondrings, engagement, fair trade gemstones, fall jewelry fashion, fine jewelry fashion, free shipping, holiday jewelry blog, holiday jewelry sale, jewelry, jewelry blog, jewelry sale, jewelryblog, jewelrygifts, made in usa, oregon sunstones, resa sanchez-navarro, resa wilkinson, resa wilkinson blog, resa wilkinson jewelry, resa wilkinson jewelry blog, resa wilkinson news, resa's blog, resaartdesign, resawilkinson, Thanksgiving, wedding blog, weddingrings
Posted by Resa Wilkinson on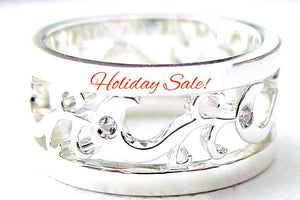 Resa Wilkinson Jewelry Ho Ho Holiday Sale begins December 6, 2015 and ends December 27, 2015. So for 22 days, ( including the 27th ) you recieve 22 percent off all existing items in the shop. I don't mark items up so high so to mark them down later, so this really is my GIFT since it lowers profit. I think of it as a way of sharing my many blessings to all. Sale excludes custom orders. USE Coupon code hoho22RWJ for your 22 percent off at checkout. HAPPY HOLIDAYS and MERRY CHRISTMAS. BLESSINGS TO ALL.
Posted by Resa Wilkinson on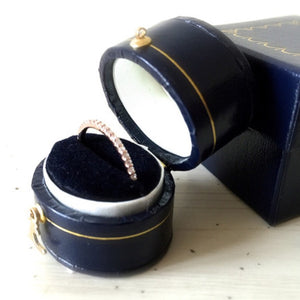 As we gather our lists of gifts for the upcoming holidays for those we love, so much is considered. Giving feels wonderful and fills our hearts with joy to see others receive what we give. These gifts will become memories in later times. Maybe for a child, a grandchild, a husband or wife, partners and friends. It is during this time that I hope I can help others obtain the goal of perfect gift giving.